The Lake Superior Living Labs Network (LSLLN) hosted the first LSLLN Sustainability Summit on October 22, 2020.  The summit included a keynote discussion on Just Sustainabilities with Dr. Julian Agyeman, brief presentations about the teaching, research, and action work in each hub, and multiple opportunities for discussion and connection. We celebrated the first year of LSLLN and connected with groups across the Lake Superior Watershed including current LSLLN members and others interested in our work.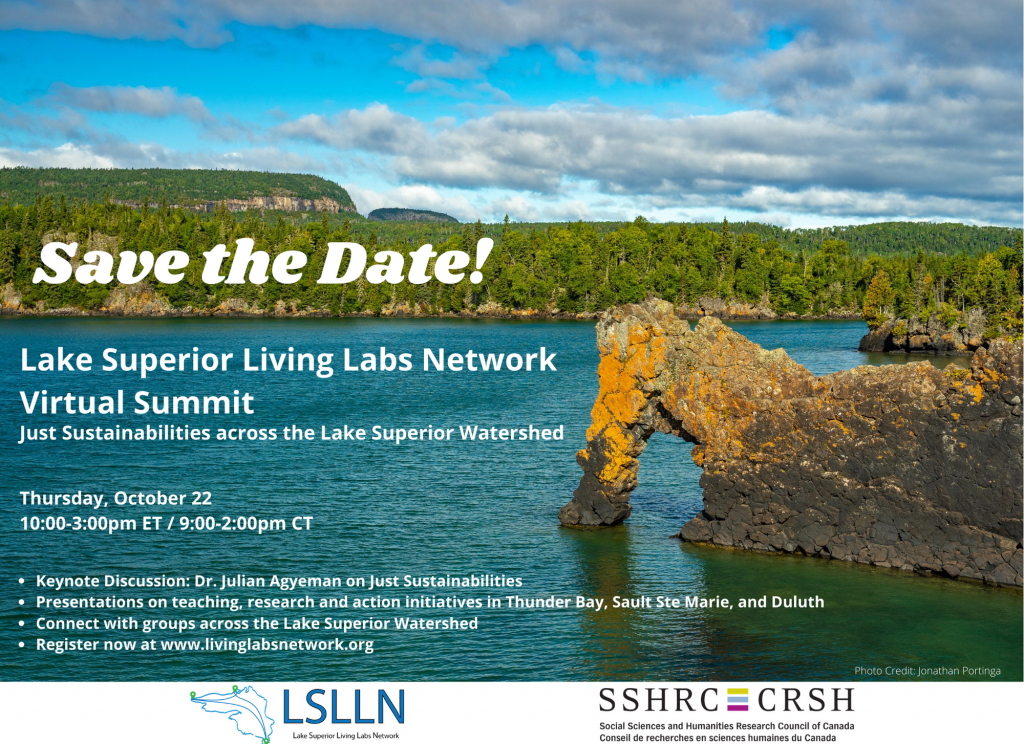 This 41 minute presentation by Dr. Julian Agyeman was viewed prior to October 22 in preparation for the keynote discussion.
Recording of LSLLN Summit 2020 opening Keynote Discussion with Dr. Julian Agyeman (1 hour 55 min)
Recording of LSLLN Summit 2020 – Meet the Hubs Presentations by Nairne Cameron (Sault Ste. Marie, ON), Randy Hanson and Kathryn Milun (Duluth, MN), and Lindsay Galway (Thunder Bay, ON) about their activities in the past year. The last 25 minutes is a closing session following breakout rooms.
Julian Agyeman Ph.D. FRSA FRGS is a Professor of Urban and Environmental Policy and Planning at Tufts University. He is the originator of the increasingly influential concept of just sustainabilities, the intentional integration of social justice and environmental sustainability. He centers his research on critical explorations of the complex and embedded relations between humans and the urban environment, whether mediated by governments or social movement organizations, and their effects on public policy and planning processes and outcomes, particularly in relation to notions of justice and equity.
He believes that what our cities can become (sustainable, smart, sharing and resilient) and who is allowed to belong in them (recognition of difference, diversity, and a right to the city) are fundamentally and inextricably interlinked. We must therefore act on both belonging and becoming, together, using just sustainabilities as the anchor, or face deepening spatial and social inequities and inequalities.
He is the author or editor of 12 books, including  Just Sustainabilities: Development in an Unequal World (MIT Press, 2003), Cultivating Food Justice: Race, Class and Sustainability (MIT Press, 2011), and Sharing Cities: A Case for Truly Smart and Sustainable Cities (MIT Press, 2015), one of Nature's Top 20 Books of 2015. In 2018, he was awarded the Athena City Accolade by KTH Royal Institute of Technology, Stockholm, Sweden, for his "outstanding contribution to the field of social justice and ecological sustainability, environmental policy and planning".
For a full biography please visit: https://julianagyeman.com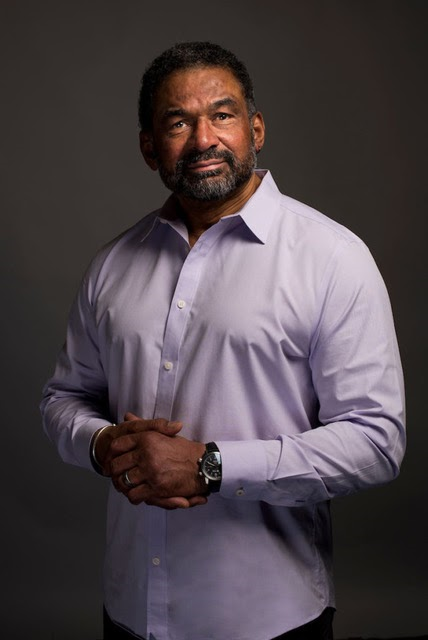 Interview on CBC about LSLLN Summit
LSLLN Summit Agenda (EST)
9:15 – Coffee/Tea Hour (Optional socializing and networking with small groups)
10:00 – Welcome
10:15 – Keynote Discussion on Just Sustainabilities with Dr. Julian Agyeman
12:00 – Stretch Break and Lunch (Attendees chose to go offline or remain online for socializing/networking)
1:00 – Meet the Hubs – 10 min summary from Duluth, MN; Thunder Bay, ON; and Sault Ste. Marie, ON
1:45 – Discussion in breakout rooms on three key questions. 
How does (could) Lake Superior shape your work?
How does (could) sustainability and/or environmental justice fit into your work?
What can we envision doing together across the Lake Superior watershed to achieve just sustainability?
2:30 – Report Back and Closing
3:00 – All done