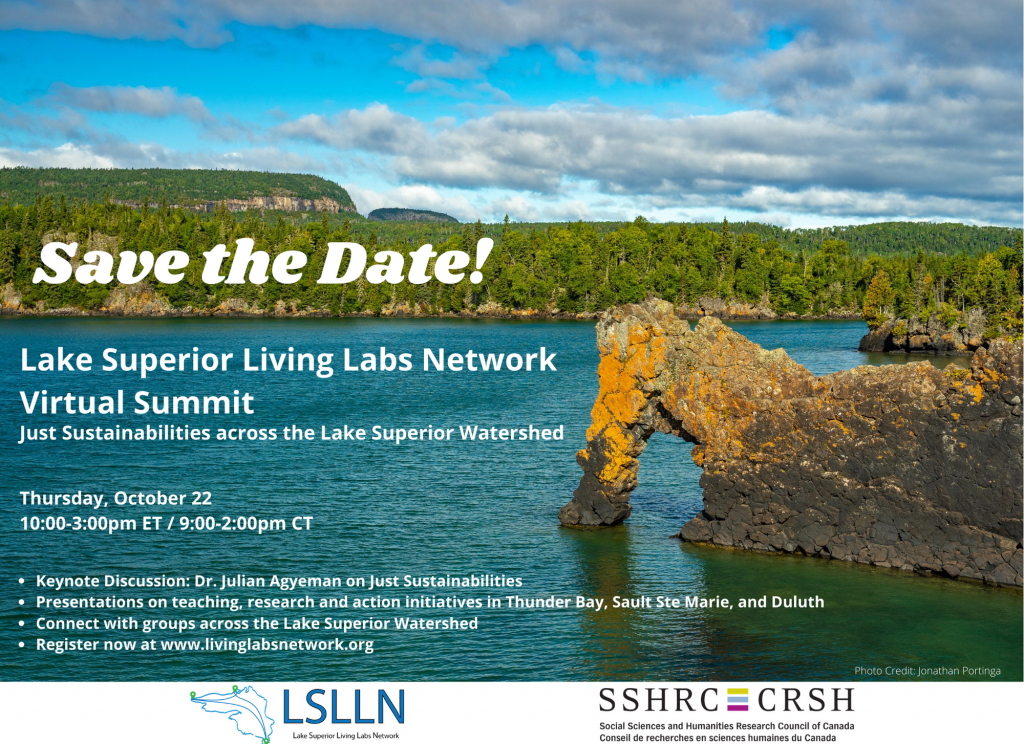 Join us to celebrate the first year of the Lake Superior Living Labs Network! We look forward to having you join us and connect with groups across the Lake Superior Watershed. A more detailed schedule will be shared at a later date, but the key events of the Summit include:
Keynote Discussion: Dr. Julian Agyeman on Just Sustainabilities
Three presentations on teaching, research, and action initiatives in Thunder Bay, Sault Ste Marie, and Duluth
A distanced, but shared, social lunch
For any registrants, we recommend that you watch this 41 minute presentation by Dr. Julian Agyeman prior to October 22 in preparation for the keynote.